About Me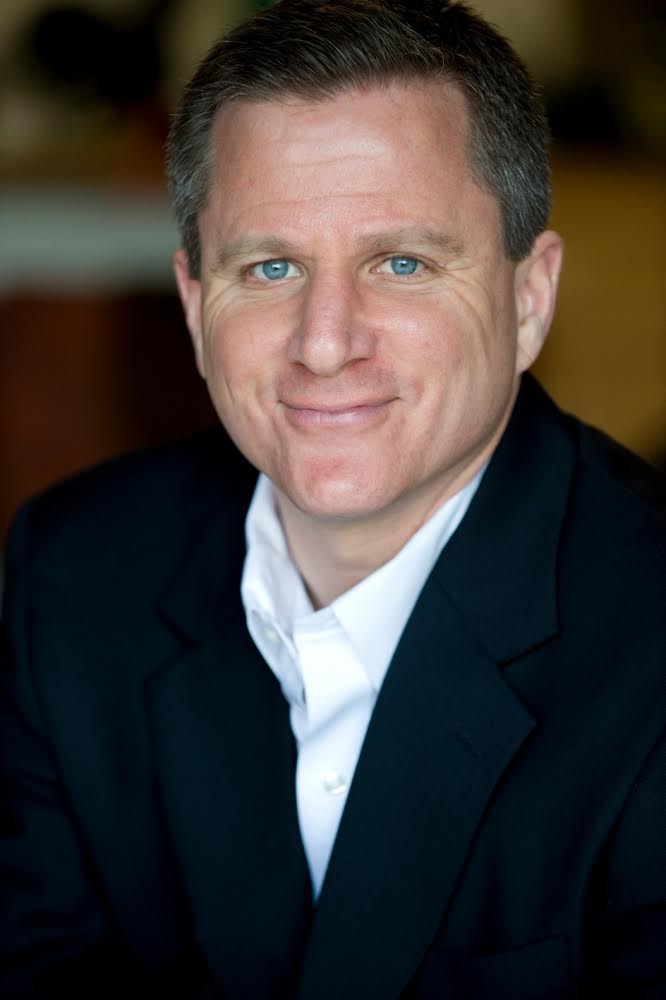 The most important piece of my background is that I'm a dedicated father to my two boys, supporting them as they become young men.  They are my "case studies" in what this generation really needs in order to communicate effectively and thrive in the variety of relationships life will offer. 
I founded my career consulting business (Voice of the Box), which specialized in how effective communication can positively impact a job seeker's networking and branding as part of a job search. I've delivered guest lectures at colleges and universities  across the country, hosted my own radio show as well as written a book, "Get in the Game." I've spent 8 years as youth sports coach and also have a "hobby" as a long-tenured NFL  stadium announcer.
I continue to leverage the practical experiences I have gained to deliver relevant and impactful information that empowers students to communicate more effectively in all phases of their lives.
In 2017, I started my involvement with Issaquah School Foundations' Volunteers of Issaquah Changing Education (VOICE) program, supporting students in a one on one mentor role within the SEL (Social / Emotional / Learning) realm. This volunteer work is what put the wheels in motion to put all my real-world knowledge to use in the best possible way…working with high school and college-age students. It's clear that they all need some level of support in the critical area of interpersonal communication.
All my life experiences, lessons learned and wisdom gained have prepared me for such a time as this; to empower and encourage students to communicate effectively. 
And for those that enjoy random facts at a glance, here are a few:
I've played Rugby Internationally in 5 countries, lived in New Zealand on a sheep farm, attended the Manchester United Soccer Academy, and lived in a dorm room with an Irish roommate with the toughest brogue to distinguish ever! (the genesis of truly understanding how important listening and asking for clarity is!), and I've announced over 275 NFL games and counting…
Here's How We Can Help
I truly believe every student has the ability to communicate more effectively. Through my practical, real-world workshops, personal 1:1 mentoring sessions and public speaking engagements, I support the growth and development of this pivotal life skill for today's youth.
TalkShop delivers communication strategies  students can take straight from the workshop and into "their world" to enhance the way they communicate.
Why Work with TalkShop?
My singular focus is to support students in the lost art of face to face communications. Yes, the written word is valuable, and I assist with that, too. But with today's ever-increasing app-driven world, understanding the impact and results that effective communication strategies can have is absolutely crucial. By using real-world, practical concepts, I help students anticipate and see the real need for this vital communication skill not only in school, and in their family sphere, but throughout their "whole" life.
It's more than just "how" to communicate more effectively but also "why" it's important as they get college and career ready. I'm passionate about making this journey fun and engaging. Together, we will create lasting change which will serve them well today and in the future.
What Sets TalkShop Apart?
I break communication down into easily actionable steps that inspire change by providing key insights so students can take action. (Insight to Action) I teach effective communication strategies and career readiness (job search strategies).
I bring a unique combination of real-world experience from the business of sports, a business development career with Microsoft and FedEx, combined with many years in the training and development field.  Although I founded my own career coaching business, worked with nationally acclaimed Fierce Inc. and world-renowned Franklin Covey, working directly with students is my passion.
It's the sum of my life and business experiences that can't be gained only by reading a book that I continuously leverage and share with others.
See some of our testimonials here!